Corrective Treatments
If you have the following conditions or chronic pain in these areas, you will need multiple treatments.
Plantar Fasciitis
Bursitis
Sciatica
Rotator cuff
Runner's Knee & Hip
Migraines
Shin Splints
Hip Flexors
Deep Hip Rotators
Back Pain
Neck Pain
Duration: 1 hour
Cost: $109
Suggested Frequency: Twice-weekly, Weekly or Bi-monthly
Most issues resolve in 3-12 Sessions
Sports Massage
Are you active 5+ hours per week? Do you regularly use a foam roller or other Myofascial release tools?
This is a great option for ANYONE looking for a solid deep tissue treatment for their Neck, shoulders, spine and hips. Cupping is optional and free to add.
These sessions are designed to optimize your current recovery practices by helping you stay aware of areas you're neglecting and helping you treat the hard to reach spots.
Duration: 1 hr
Cost: $89
Suggested Frequency: Bi-weekly, Monthly or as needed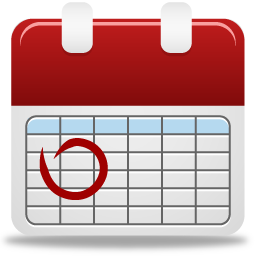 What are Trigger Points?
Trigger Points are described as Hyper irritable bands or "knots in the tissue. Ever heard someone say "Can you squeeze this knot in my shoulder?" Of course. We all know those trigger points. They hurt so good. Don't you love having your shoulders squeezed? What if I told you these points exist all over your body and they are the cause of joint pain, muscle aches and fatigue. This information has been around for centuries, but we are finally seeing it hit the mainstream. Physical Therapists are adopting Trigger Point Therapies to help with range of motion after surgeries and even to prevent the need for surgery all together. Some Doctors are also treating Trigger Points through injection.
Studies on Trigger Point Therapy and Self-Myofascial release are being published in our medical journals at record rates.  Our professional athletes are often the ones on the cutting edge of body work therapies, because they need to get out of pain, stay out of pain and reduce their risk or need for surgeries and get back to training.
Why are they painful?
Trigger points form only in muscle tissue. They form as a local contraction in a small number of muscle fibers in a larger muscle or muscle bundle. These in turn can pull on tendons and ligaments associated with the muscle and cause pain deep within a joint where there are no muscles.

Be sure to treat yourself at home! Follow us on Instagram for Stretching and Rolling tips and tricks.
Stretchandroll