New Client Special!
Come try us out and see what we have to offer!
Duration: 1hr
Cost: $75
Sports Therapy Session
This is our most popular treatment. If you need deep muscle therapy in specific areas this is what you want! If you want more than a half body session, check out our Full Body Sports Massage.
What to expect:
Deep Tissue
Typically treating 2-4 muscle groups
No more than half-body (Lower or upper)
Moderate Trigger Point Therapy
Isolated Sports Stretching
Session will be specific to your current needs
Duration: 1 hr
Cost: $89
Suggested Frequency: Bi-weekly, Monthly or as needed
Injury/Chronic Pain Treatment
This is "NOT A MASSAGE." Are you considering or already treating joint/muscle pain with NSAIDs, Corticosteroid Injections or Surgery? These sessions are intended for rehabilitation of an injury or area of chronic pain. You can expect decreased pain & increased mobility.
Who needs this type of treatment?
Plantar Fasciitis
Bursitis
Sciatica
Rotator Cuff Injury/ Pain
TMJ
Tendonitis
Post -Surgery Mobility/Pain Relief
Shin Splints
Chronic Back Pain
Nerve Pain
Numbness & Tingling
etc
What to expect:
Trigger Point Therapy
Treating ONLY 1-4 individual muscles that are associated with the injury/condition
At-home exercises provided to speed recovery
Not Relaxing but worth the pain relief
 2-3 day soreness period and some people may bruise
Duration: 1 hour
Cost: $109
Suggested Frequency: Twice-weekly, Weekly or Bi-monthly
If you are already treating the issue with chiropractic or physical therapy this service is complimentary and can speed up your progress. We consistently see more recoveries than failures.
How quickly you see pain relief and how far you will recover can depend on multiple factors; Your pain tolerance, sleep, diet, level of activity, recovery practices, water intake, electrolytes, structural damage, ect.
Most issues resolve in 3-12 Sessions
Full Body Sports Massage
Do you need a really good deep tissue? Are you often disappointed by Day Spas and Massage Chains? We've got you covered! Since we do more specific therapies and we understand how your musculoskeletal system functions this is The Best Deep Tissue / Sports Massage in town!
What to expect:
Best Deep Tissue in Tampa bay, Clearwater & St Pete Fl
Signature Full-body (not specific)
Minimal Trigger Point Therapy
Minimal Isolated Sports Stretching
Duration; 1 hr
Cost: $79
Suggested Frequency: Monthly or as needed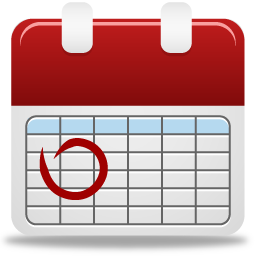 What are Trigger Points?
Trigger Points are described as Hyper irritable bands or "knots in the tissue. Ever heard someone say "Can you squeeze this knot in my shoulder?" Of course. We all know those trigger points. They hurt so good. Don't you love having your shoulders squeezed? What if I told you these points exist all over your body and they are the cause of joint pain, muscle aches and fatigue. This information has been around for centuries, but we are finally seeing it hit the mainstream. Physical Therapists are adopting Trigger Point Therapies to help with range of motion after surgeries and even to prevent the need for surgery all together. Some Doctors are also treating Trigger Points through injection.
Studies on Trigger Point Therapy and Self-Myofascial release are being published in our medical journals at record rates.  Our professional athletes are often the ones on the cutting edge of body work therapies, because they need to get out of pain, stay out of pain and reduce their risk or need for surgeries and get back to training.
Why are they painful?
Trigger points form only in muscle tissue. They form as a local contraction in a small number of muscle fibers in a larger muscle or muscle bundle. These in turn can pull on tendons and ligaments associated with the muscle and cause pain deep within a joint where there are no muscles.

Be sure to treat yourself at home! Follow us on Instagram for Stretching and Rolling tips and tricks.
Stretchandroll